I learnt through the years, that your brows play a huge part in defining your face and unkempt brows are a definite no-no. Being blessed with naturally thick eyebrows, I used to take for granted that they need not be groomed, shaped or maintained.
I have always been going to BROWHAUS www.browhaus.com to my brows trimmed but have never thought about doing something more permant like their Brow Resurrection Natural. However, the thought of not having to draw and fill in the gaps before leaving house everyday was very tempting. So I decided to give Brow Resurrection Natural a try when BROWHAUS invited me to their latest Westgate outlet, which was conveniently located beside JEM & Jurong East MRT Station.  
The treatment bays were really cosy and spacious.
I was pretty skeptical of the "near-painless" promise that BROWHAUS www.browhaus.com  made but all my fears were allayed when the therapist eased all anxiety by explaining step by step what I was going to expect.
I shared with my Brow Specialist, Penny, my brow preferences so she can recommend a suitable brow shape that frames my face well. Then she started by trimming my brows and filling in with an eyebrow pencil. This helps to give me a preview of the results of Brow Resurrection before the actual treatment.
Once I am satisfied with the brow shape, Penny applies numbing cream over my brows for about 20 minutes. While waiting, Penny showed me a suitable shade of the brow dye.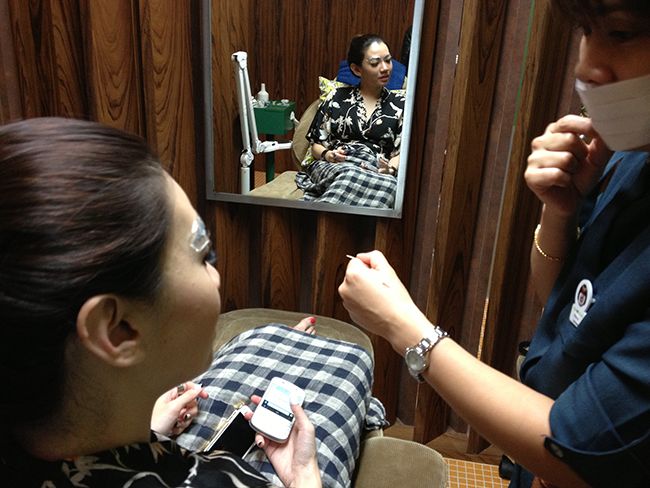 After 20 minutes, Penny started the actual treatment. All I felt was tiny pricks occasionally like that of an ant's bite. Even so, it was more ticklish than painful.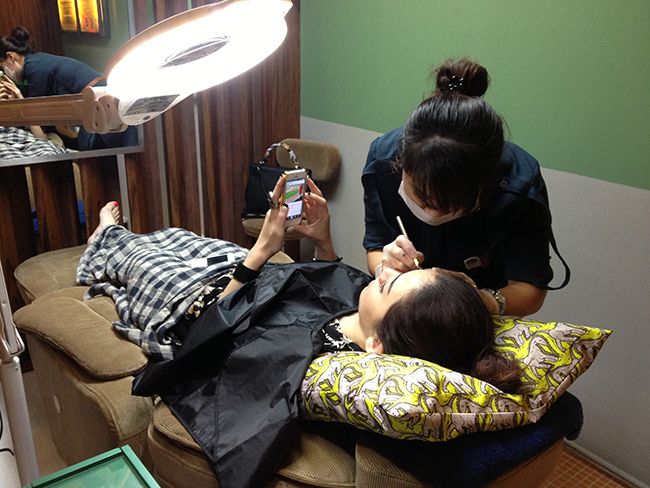 Before I knew it, it was over.
BEFORE! (slightly unkempt, with gaps)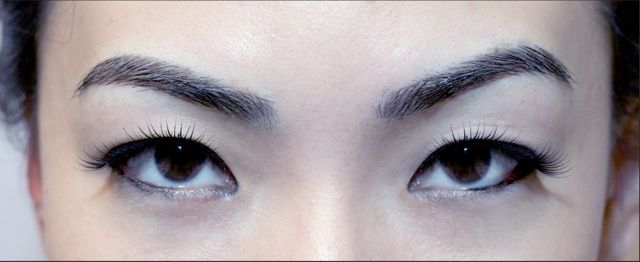 AFTER! (fuller and more defined)
This is the perfect option for busy beauties, giving you perfect arches in just an hour. BR 2.5 uses 100% vegetable dye and a top-grade anesthetic, making it a completely safe, comfortable and near-painless treatment.
Brow Resurrection Natural (BR 2.5) retails at $2,140.00 (inclusive of GST) and is available at all BROWHAUS www.browhaus.com outlets in Singapore.
HOWEVER!
All my readers get a special discount as below!
Westgate Opening Promotion: 
Quote 'Viola Tan' to redeem 50% off your first brow treatment at Strip & Browhaus Westgate. Applicable for first-time customers at Westgate outlet only. Limited to one redemption per customer. Valid till 31 March 2014. Other terms & conditions apply.  
Brow Resurrection Promotion:
Quote 'Viola Tan' to redeem a Brow Resurrection Natural Trial* at $300!
Available at Browhaus Westgate and for new Brow Resurrection customers till 31 March 2014 only.
*Brow Resurrection Natural Trial will last up to 3 months and touch up is available at $161. Prices are inclusive of GST. Other terms and conditions apply.
06.03.14