Helena Rubinstein once said, "There are no ugly women, only lazy ones." I was thrilled when I finally managed an appointment at Prive Clinic. The luxurious space left an indelible impression.  I have heard so many excellent reviews about the clinic and I was inevitably drawn by their motto, that "Perfection is Possible."
I was glad to be able to consult Doctor Karen Soh on my first visit and she recommended me to try Thermage, a safe, non-invasive procedure that is clinically proven to help smoothen, tighten and contour skin for an overall younger looking appearance. As if that was not attractive enough, I was told that the treatment delivers natural looking results with little to no downtime, on all skin colours, on and off the face, all in a single procedure.
Having battled with sensitive skin for a really long time, I am naturally skeptical with regards to facial treatments, skincare products as well as invasive/non-invasive procedures. However, with the increase in travelling for work, I have been feeling the brunt of climate changes and the constant lack of sleep on my skin. Hearing that Thermage can help with smoothening my wrinkles, tightening and an overall contouring of my face was particularly uplifting (pun intended!).
If you are wondering, The Thermage device was first cleared by the FDA in 2002 and has been available in physician office since then. Thermage treatments are about 45minutes long for the face and there is no special care needed after the treatment. I applied makeup as usual and headed off for a meeting!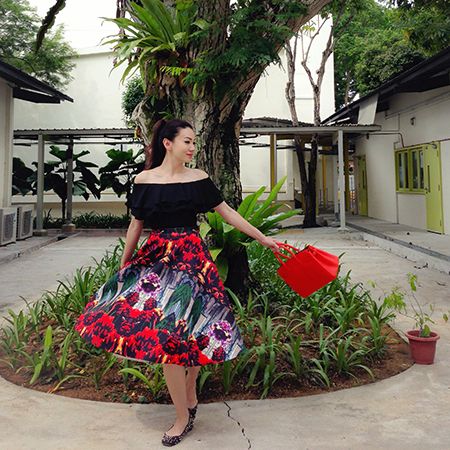 Picture above, taken right after my Thermage treatment.
There was no swelling, redness or pain after the treatment. However, during the procedure, I experienced slight pain (this depends entirely on your threshold too!) There will be a brief cooling sensation, followed by a deep but brief heating sensation (and this alternates during the treatment that took about 45 minutes). The heating actually helps stimulate and heat up collagen, remodeling it to result in the skin tightening effect. The heating sensation is also a sign that the deep layers of skin are reaching effective temperatures for tightening, while the cooling sensation protects the surface of the skin.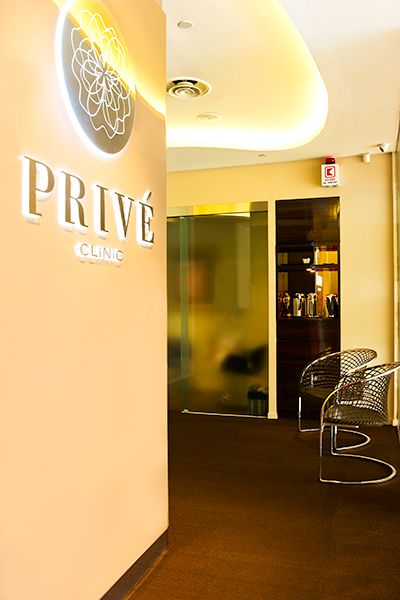 I really like that the nurses and staff at Prive are extremely patient and attentive, making the entire experience a very smooth and pleasant one. My fears were constantly allayed and I never once felt uncomfortable to ask questions when in doubt. I learnt too, that improvement can be seen over the next two to six months, depending on the individual's skin condition and aging process. This effect can also last for years. Hence, the slightly hefty price tag for Thermage (about $5000) actually works out to be a worthwhile investment. I cannot wait to share my results!
Head on down to their website www.priveclinic.com and like them on Facebook www.facebook.com/priveclinic