"No one can make you feel inferior without your consent."
– Eleanor Roosevelt
I was honored to be invited to share at Kotex's White Party, alongside talented makeup artist Andrea Claire and the gorgeous blogger Christabel. As the theme of the party suggested, it was a night made for a bunch of confident women, all dressed in white for the special launch of Kotex's All-New Kotex Luxe® and Kotex Soft & Smooth®. Specially designed and ULTRATHIN for a new generation of CHECK-Free, confident women.
We have definitely been through insecurities, at every point in our journey as a woman, especially during that time of the month. Bloatedness, struggling with finding loose fit apparel, the right colours to wear, have all crossed our minds and plagued us whenever we have our periods. Coupled with breakouts. Looking AND feeling lousy – a lethal combination indeed! On top of that, finding the urge to constantly check if we have stained our bottoms or outfit for the day adds unnecessary stress.
Thankfully, for those struggling with frequent checks, Kotex has launched Kotex Luxe® and Kotex Soft & Smooth® Ultrathin, uniquely designed to eliminate these insecurities and empower women with the confidence to go about their daily activities. Featuring the New Honeycomb Liquid Locker that provides up to three times faster absorption than Singapore's number one ultrathin brand and the New Rapid Absorb Core that rapidly locks away excess fluid, Kotex Luxe® and Kotex Soft & Smooth® Ultrathin is setting new standards in the feminine care category.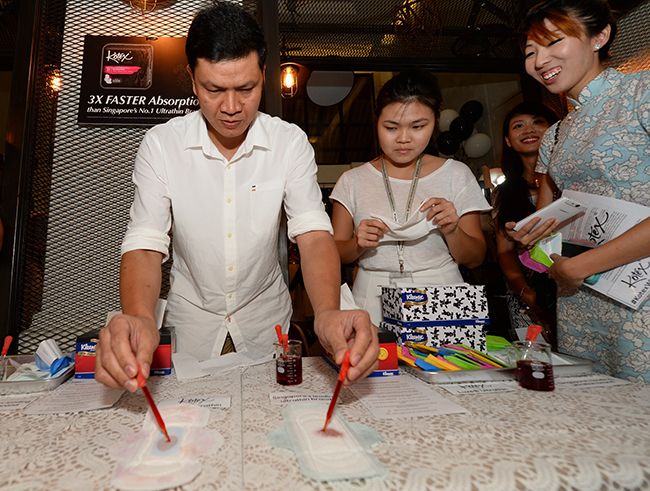 I wouldn't have been in the know if not for Joey Peralta, Head of Research & Development for ASEAN, Kimberly-Clark. He is seen above, demonstrating a live comparison between Kotex Luxe Ultrathin and Singapore's leading Ultrathin brand.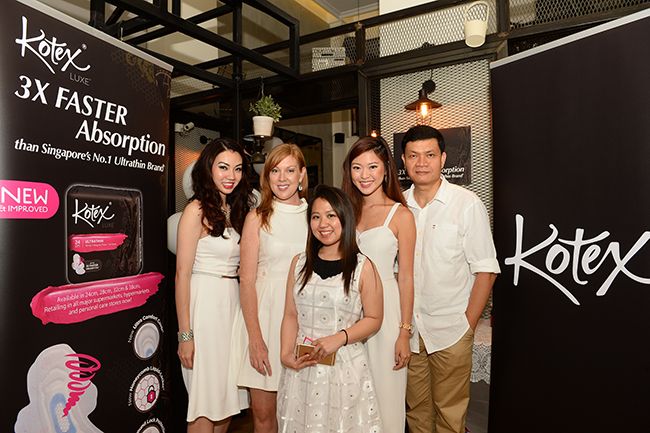 The team I was so honored to work alongside.
Unveiling the ALL NEW Kotex Luxe® Ultrathin
Kotex Luxe® Ultrathin is the perfect solution for fashionistas who walk on the bold side. Besides being ultrathin as its name suggests, it also locks away fluid to help prevent back-flow and keeps skin comfortable and dry throughout the day. These are plus points I always look out for, as I am always on the move for work.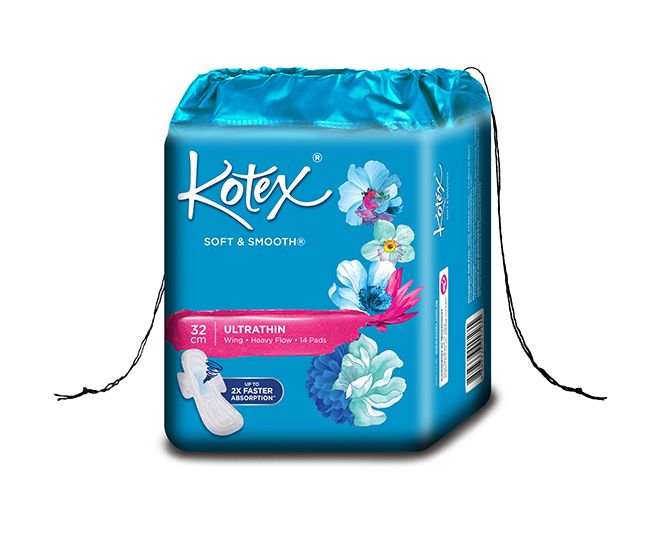 AND the Kotex Soft & Smooth® Ultrathin
For women looking for a premium solution to meet their comfort needs, Kotex Soft & Smooth® Ultrathin is just the right fit. Designed to give 360 absorbency, leakage control and soft comfort, Kotex Soft & Smooth® Ultrathin features New Rapid Absorb Core that curbs sudden gushes at their source and New Micro-Dri Cover that helps absorb fluid from the surface quickly. This will certainly help when I am on the plane as work also requires me to travel frequently and I wouldn't want to run into an embarrassing situation on board! Especially so for long hauls, I would definitely require something soft that provide ultimate comfort so as not feel conscious and awkward for the twelve hour plane journey.
Kotex Luxe® and Kotex Soft & Smooth® Ultrathin has an average retail price of $5.95 per pack and is available at all leading hyper/supermarkets and personal care stores across Singapore.
Say goodbye to checks once and for all!