Being an avid believer in thorough cleansing, I was honoured to be one of the first few to experience the revolutionizing way Clinique has developed the NEW Clinique Sonic System Purifying Cleansing Brush – a dermatologist developed, Swiss engineered cleansing innovation that will transform skin. Having a hectic work schedule that requires me to travel ever so frequently, my skin is constantly exposed to the harsh climate changes and erratic weather conditions in the different countries I visit. Coupled with makeup and the lack of sleep, I am always concerned about clogged pores and dehydrated skin.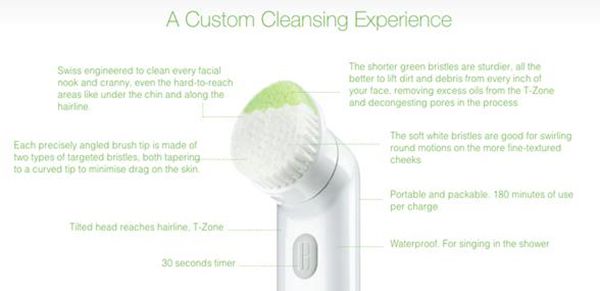 I have tried some of the cleansing brushes and products that are available in the market but have found none suitable for my sensitive skin. I get breakouts whenever the products are too harsh or when my skin is too stimulated by over cleansing or scrubbing. Thus, I really like that the Clinique Sonic System is designed with an oval-shaped brush head with an angled tip and two types of rounded bristles for targeted cleansing. This way, I don't have to worry about not being able to reach places like the contours of my face where we tend to neglect cleaning thoroughly.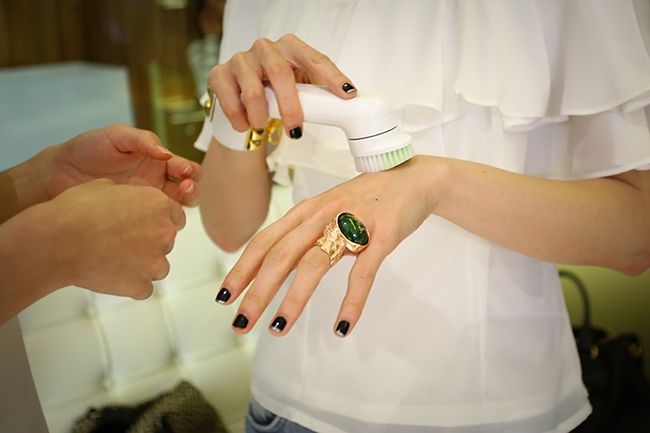 - Soft, less-firm white bristles gently cleanse larger areas like the cheeks.
- Firmer, shorter green bristles help efficiently remove dirt and oil in the hard-to-reach areas and areas prone to clogging, like the T-Zone and hairline.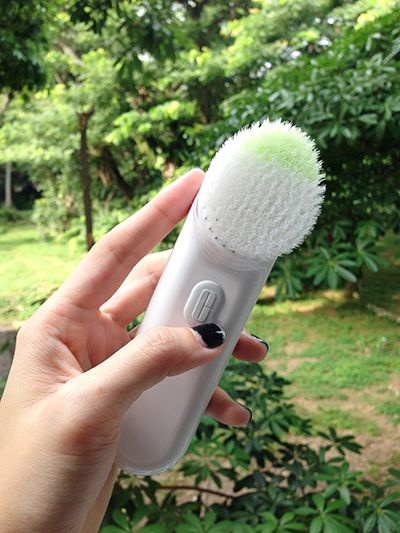 One additional feature I particularly like of the Clinique Sonic System purifying cleansing brush is that it is lightweight and compact. Perfect for packing into my travel pouch without taking up too much weight and space. I am also guaranteed of clean skin even when I am overseas on work trips.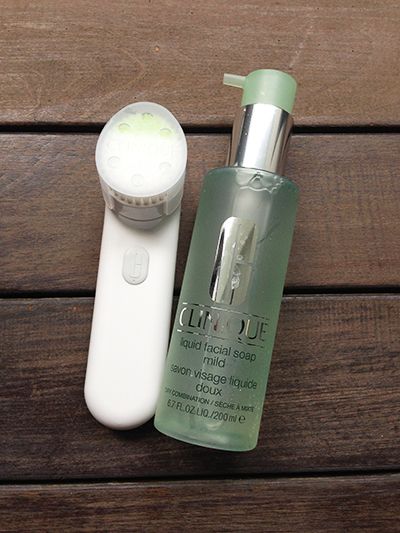 After using the Clinique Sonic System Purifying Cleansing Brush for a week, I am convinced that the brush is really effective in cleansing. Dirt, oil and impurities are removed with gentleness, protecting the skin whilst making sure that there is an improved skin feel.  Proper and thorough cleansing also allows my face better preparedness for subsequent skin care products. I like that the products I slather on after cleansing gets absorbed really quickly into my clean skin. Radiant skin is so easily obtainable at the comfort of home, even when I cannot find the time to go for spas or facials.
Lastly, the affordable price tag ($149) that accompanies this amazing product makes it accessible to all women out there who testifies to great and radiant skin.
Try it now!
Find out more HERE!  http://bit.ly/TWhjTl