everybody loves firm and supple skin. what's more, there is no need for invasive surgery or botox. how does it sound to achieve it at the comfort of your own home? Sure sounds good to me considering the fact that we are constantly exposing our skin to harmful agents daily.
Atelo® Collagen is a specially modified form of collagen that penetrates skin cells more efficiently than ordinary collagen. Atelo® Collagen is extracted from the skin of fish by cleaving the collagen molecules with an enzyme. As this form of purified collagen can penetrate our skin cells more effectively than regular collagen, it helps to moisturize our skin, smooth out wrinkles and reduce the size of eye bags.
Atelo® Collagen is a unique type of soluble collagen scientifically produced from regular collagen by eliminating the collagen telopeptide cross-links using protease, such that it enters skin cells more effectively than regular collagen. As Atelo® Collagen is able to attract natural collagen within our skin when it penetrates out skin cells, it helps to maintain skin integrity by improving internal skin structure and moisture retention, leading to firmer and younger-looking skin.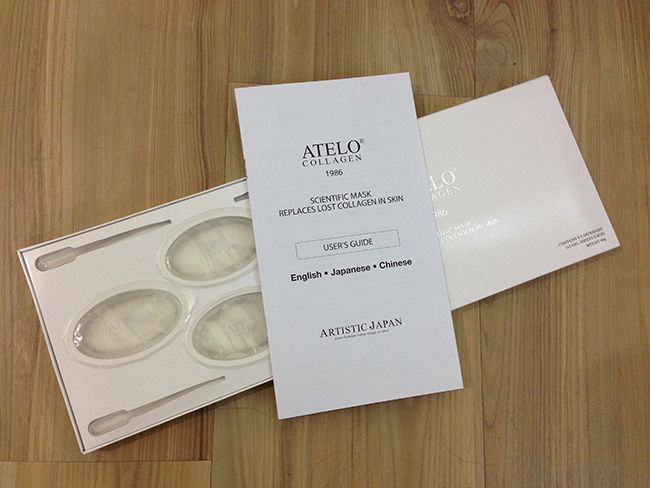 I love that Atelo® Collagen provides an extremely comprehensive guide for first time users like myself, in which I could find out more on the product as well as follow step-by-step instructions provided to optimize my experience.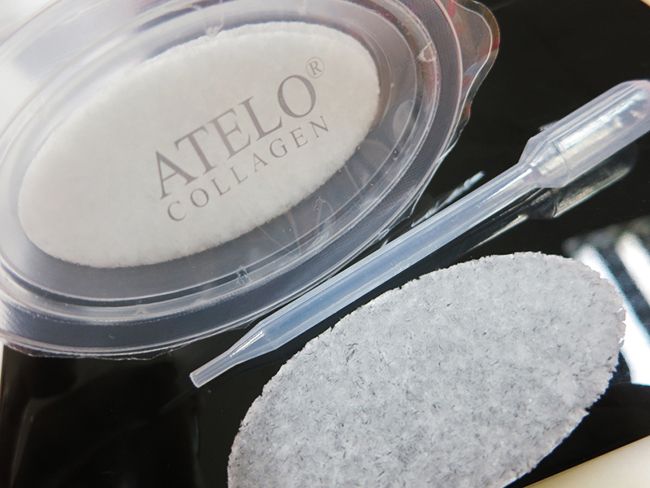 just some of the benefits of Atelo Collagen that I have enjoyed :
- tighter and firmer skin (I really like that my skin feels supple and taut right after removal!)
- smoother and clearer complexion (couldn't stop touching as my skin was baby smooth!)
- minimized pores (definitely a must in all skincare products for me!)
I was pretty wary before trying out these products as I have very sensitive skin but my fears were allayed as the manufacturing of this product has been accredited with TUV ISO 13485 (for medical grade product) and TUV ISO 9001 (for good management) and it has been approved by the Singapore Health Sciences Authority.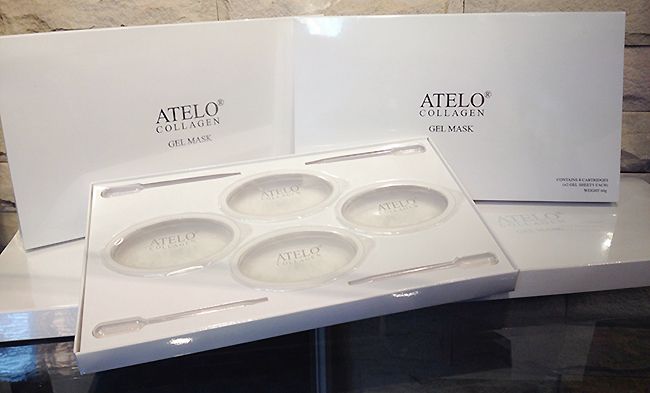 what more are you waiting for! shave off five years and look radiant with Atelo Collagen now!
Psst! For any enquiries or orders, contact enquiry@reji.com.sg