Every day, my skin is being exposed to external aggressors such as pollution, UV rays and the ever-present air-conditioning in office. This leaves my skin looking dry, dull and lifeless. Not to mention the constant travelling and having to adjust to different climates in the different countries I go to for Love, Bonito. After landing back in Singapore, I have to readjust to the humid weather and this often leaves my skin dry and tired, and sometimes even dull and lacklustre. How nice it would be to achieve glowy dewy skin all day despite all these external obstacles!
L'Oréal Paris reveals the NEW Hydration line- Hydra Fresh. Infused with miraculous French Grape Seed extract from the finest grapes that's cultivated in Languedoc, France, this amazing ingredient takes you beyond hydration to get watery-bouncy skin that glows.
DID YOU KNOW?
Grape Seed extract gives 50X more anti-oxidant power than Vitamin E and is 20X more effective than Vitamin C. Also known as the "skin vitamin" that is effective in stimulating collagen production, improving skin elasticity and brightness, and maintaining soft and smooth skin. Combining this together with Double Hyaluronic Acid and French Spa water, the NEW Hydra Fresh gives skin intense and all-day long-lasting hydration. Skin is deeply hydrated, supple and bouncy, well protected against dullness and damage for radiance and glow that is hard to ignore.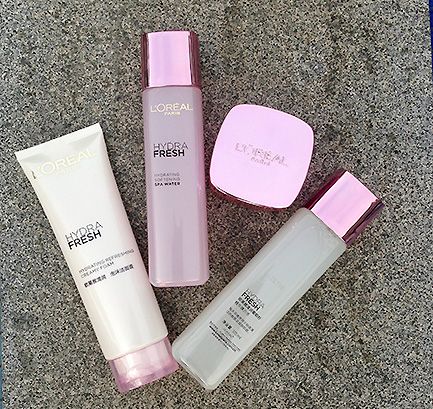 Every girl loves bright and pretty packaging. I love that the products are in a vibrant but not too sweet pink. Feels girly yet empowering at the same time and of course, a definite enticement to use!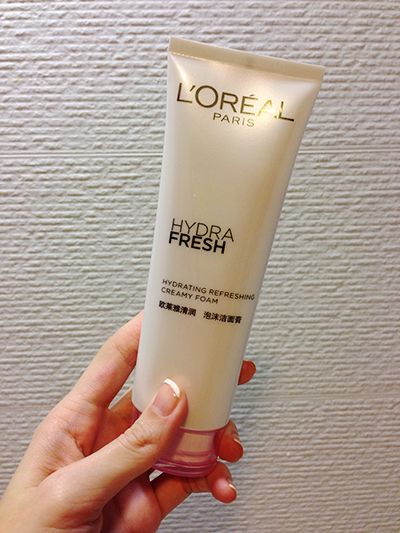 The texture of the cleanser is what I really like as it is foamy and lathers into a nice wash after, leaving my skin feeling thoroughly cleansed.  Two plus factors on top of clean skin? It's pink and smells really good!
Packaging aside, I love that the spa water is such a convenient way to feel like you're in a spa in the comfort of home. The spa water can double up as a toner as well! The clear gel-like formula that breaks into a light, refreshing watery texture helps hydrate my skin as well.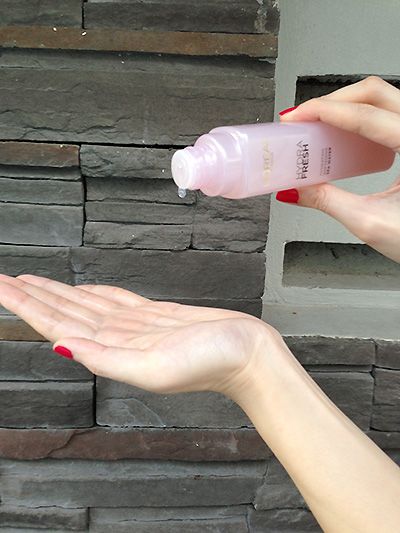 Loving the texture and how the gel breaks into a nice watery texture when it hits the skin. Simply pour mask-in lotion (approximately 20cents-sized) onto palm. Using your fingers, press lotion into face gently.
Having to travel so often for work, I love that the Hydra Fresh Hydration + Antiox Active Mask-In Lotion helps to boosts your skin's hydration in just 10 second without feeling the slightest bit greasy. My favourite product in this range too, as this 3-IN-1 lotion can be used as a toner, essence or mask. It's the perfect fuss-free, travel companion!
Alternatively, soak cotton pad with lotion, separate cotton pad into 2, place the less wooly side onto face. It's like using a mask everyday!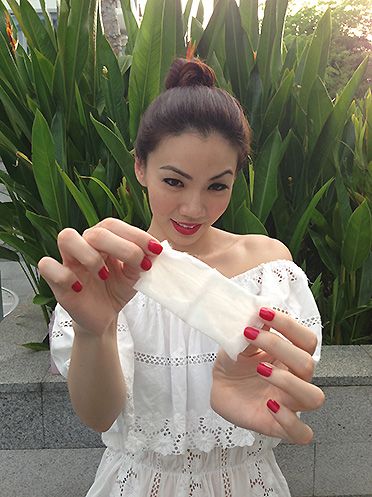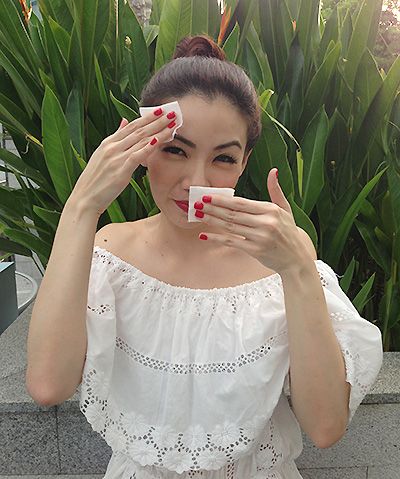 Last but not least, I love the texture of L'Oreal Hydra Fresh's moisturizer as it is non oily and perfect for the humid weather in Singapore. It absorbs quickly without leaving the skin feeling greasy and as the name suggests, my skin feels refreshed and plump!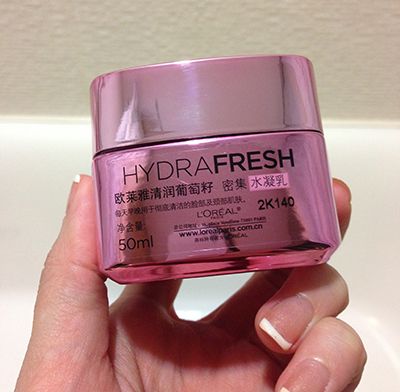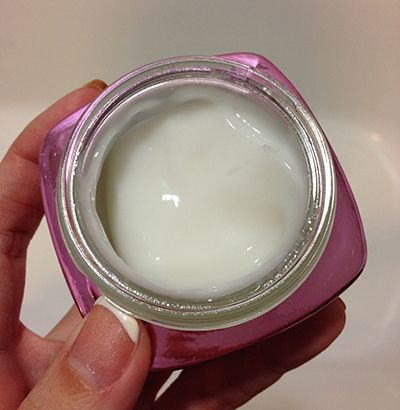 The new Hydra Fresh range is now available at leading retailers including Watsons, Guardian, SASA, selected Department stores, major supermarkets and hypermarkets. Be sure to pamper your skin now!
Check this video out for more insight now!
http://www.youtube.com/watch?v=MIy0hsntYh0&feature=share&list=UU1SvRq3YzZACheYynsDrXmw
08.10.13